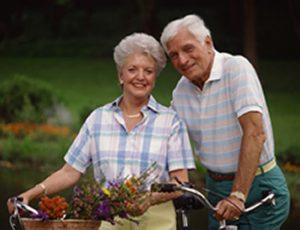 Our elder law lawyer and public benefits coordinator provide a holistic approach when helping assess an older adult/disabled person's daily living needs. Together with the client, we formulate a plan that best fits the individual's desired outcome.  The long term plan is based on an individual's financial situation and other resources available at the state, local and family level.  A care plan is developed to allow a family to take charge of a condition (ex. Alzheimer's disease) rather than react to it.
At Arizona Mobile Legal Services, our goal is to assist older adults and disabled with navigating the complex medical, bureaucratic, financial and legal systems. We help families, with immediate care needs, to create and implement long term care plans. Our public benefits coordinator  was a pharmacist who dealt with senior health-care issues, interfaced with doctors and caregivers, and most importantly always strived to add value to an older adult or disabled individual's life.  She has a passion for human rights in the areas of adult care and disabled people and has a strong desire to protect them from people who steal from them or abuse them.
The laws are constantly changing.  Our Attorney will assist with all legal matters and help explore options for long term care. We are knowledgeable about Veterans benefits, Medicare, ALTCS planning, and Social Security benefits. Also, we are passionate about protecting the rights of seniors and the disabled and avoiding abuse of them.
We carefully listen to our clients to become familiar with their needs and provide them with the level of respect they deserve.  We help people develop budgets that allow them to maintain their lifestyle, have adequate food, clothing and shelter and pay for unexpected health care costs.  Financial planning for long term care will provide for a client suddenly needing support through home health care services in order to remain in their home.  We are always respectful of the client's needs and desires.  Our services are unbiased and we are not tied to a nursing home or a state/county social service that might be paying the tab.
Being healthy is the best time to prepare for the possibility of disability and long term care.  We can help with long term care choices, evaluate the option of long term care insurance, and protect your assets when you have a prolonged stay.